Cecil Hill, Jr.
REALTOR®
---
Cecil Hill, Jr.
REALTOR®
Phone:
Phone:

M:

410.515.8275

410.515.8275

mobile

Phone:

O:

410.515.2000

410.515.2000

office
Office:
Office:

Coldwell Banker Residential Brokerage

5 Bel Air South Parkway, Suite 1467
Bel Air, MD 21015
Designations:

ABR®,CRS,GRI
Full-time Commitment:
A life-long resident of Maryland, Cecil is a full-time real estate professional with 30+ years experience in the Harford, Cecil and Baltimore county markets. Unlike other part-time or weekend Realtors, Cecil energetically serves his clients on a full-time basis.
Professional Experience:
Having literally "grown up" in his family's real estate and development business, Cecil's age belies his experience. In addition to his tenure as a Realtor, Cecil has ten years experience as a Land Development Manager for several major developments in Harford County. He is also a licensed appraiser. Cecil knows real estate.
Education:
Cecil holds a BS in Business Administration from Towson State University, as well as the prestigious GRI certification from the Graduate Realtors Institute of MD. He has also achieved the coveted Certified Residential Specialist (CRS) and Accredited Buyer Representative (ABR®) certifications. As an Associate Broker, he continuously expands his technical knowledge through professional training programs.

The ABR® designation is only awarded to licensed real estate professionals who complete specialized training that gives
them the edge in understanding a buyer's perspective and protecting and promoting their buyer-clients' interests. Before earning the ABR® designation, buyer's reps must also demonstrate proven experience in representing buyers. Further, they are committed to maintaining their professional edge by staying current on the latest issues and trends in buyer representation.  Visit here to see why you should use a ABR.

A Certified Residential Specialist (CRS) is a REALTOR® who has completed advanced professional training and demonstrated outstanding professional achievement in residential real estate. CRS agents are among the top 3 percent of all real estate agents in the U.S. They have more experience, education and training than the average REALTOR® and are members of a community of agents dedicated to improving the real estate industry for homebuyers and sellers everywhere.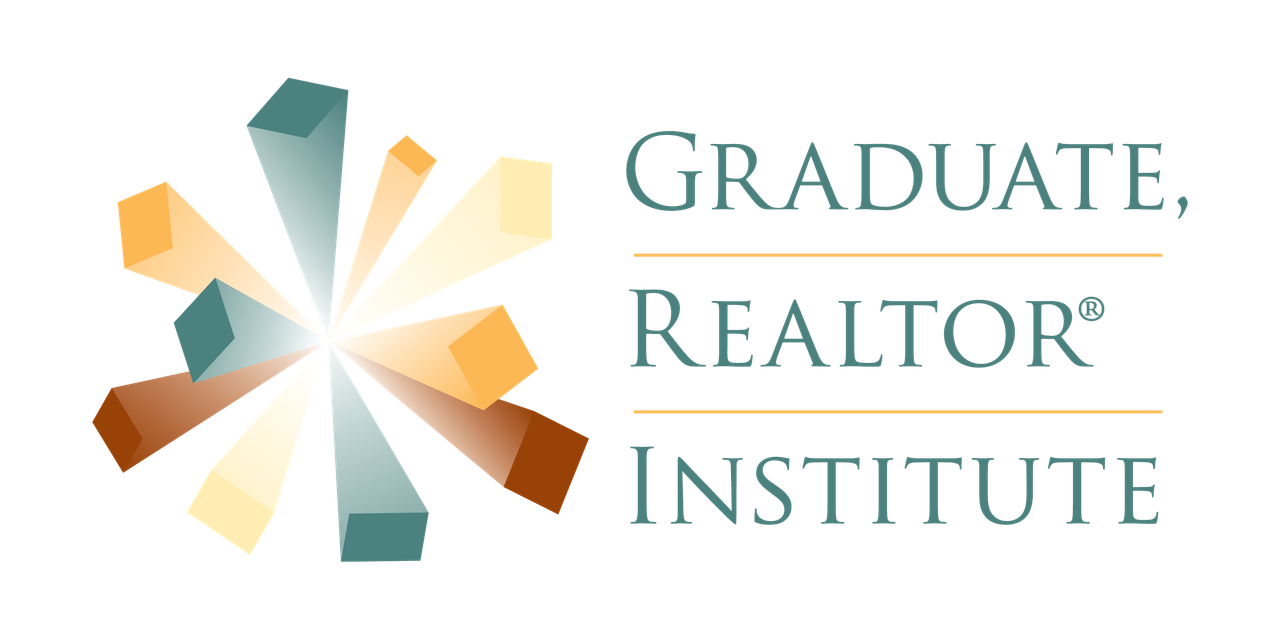 REALTORS® powered with the Graduate, REALTOR® Institute designation have pursued additional knowledge and skills to help guide you through any real estate transaction smoothly and easily. Whether buying or selling, experience more with a REALTOR® committed to providing the best professional service.
Leadership/Personal: 
Cecil is a member of The National Association of Realtors, The Maryland Association of Realtors, and has served on various committees for the Harford County Association of Realtors. A devout Christian, he is an active member of Mountain Christian Church. He serves the community through volunteer work for a variety of community service organizations. Happily married, he and his wife Sandy enjoy spending family time with their daughters.
Recommendations
"Sold my house in 4 days. Always available to answer question. Explains everything so it's easily understood. Just an overall enjoyable and fantastic experience. Highly recommend!!"
  -M. Allison, Client
"Cecil Hill, Jr. is the real deal and who everyone would want as their Realtor. All aspects of selling/buying a home are covered by Cecil as his experience, his gentle and kind approach, his honesty and skill is second to none. My wife and I had the pleasure of having Cecil help us purchase a new home as well as sell our old home and everything was taken care of. With constant vigilance from Cecil on all of the details, were could rest easy that Cecil was genuinely looking after our best interests in both transactions. Cecil started out as our Realtor and in the end, he is now a friend of the family. Professional, attention to detail, and transparency and honesty are Cecil's winning traits, and also that "Cecil Sells!" so he delivers as well."
  -C. Petzold, Client
"Cecil — I can't thank you enough for all your hard work, dedication and the time you spent in selling my Riverhouse. Your integrity and professionalism was top notch. Thank you Christy Adkins for being a part of this as well. Thank you again!!!"
  -D. Smith, Client
"We used your company 7 years ago and were very pleased with the company, as well as our agent, Cecil Hill, Jr. He is always professional, very pleasant, and has a tremendous knowledge of the real estate industry. He guided us through the entire process and always kept us informed of developments. We are most happy to recommend Cecil to anyone looking to buy or sell a property. He is an extraordinary realtor and a super nice person."
  -Elizabeth G., Client
"I was selling my fathers house and knew of Cecil Hill's reputation. Cecil was available 24/7. He communicated constantly and responded quickly to my needs and concerns. He priced the house well and we had 2 contracts in 5 days. We closed in 40 days with no problems. No wonder he is Harford Co Realtor of the year. He worked hard to ensure a good outcome for me and my dad."
  -Karen K., Client
"We've known Cecil Hill for years and felt that nobody knew our neighborhood better than him. Cecil made us feel that we were the only house he was selling. He was very responsive and seemed to always be thinking about how to sell our house... which he did!!"
  -L. Walz, Client
"Thank you so much for all you have done to set us up as first time homeowners! We cannot thank you enough for all the hours you invested in our search, going from place to place until we found the townhome that was just right for us to establish our new household and marriage. Thank you for your patience with all of the many questions, even amidst phone difficulties and miscommunication. Thank you for being so thorough, staying on top of every detail and helping us to be aware of the timeline. You have served us incredibly well. We will be sure to refer anyone we know in Harford County who is looking to buy or sell a home. God Bless,"
  -Benjamin & Jada, Client
"Cecil was outstanding!! He was very helpful and responsive to all our questions. We felt he kept us informed every step of the procedure. He offered us assistance in locating reputable service people in the area for repairs needed. He is extremely professional and knowledgeable in the profession. I would highly recommend him to anyone. Thanks Cecil!!"
  -Mike C., Client
"Thank you for being so thorough, staying on top of every detail and helping us be aware of the timeline. You have served us incredibly well."
  -B. Allen and J. Allen, Client
---